Equipment details
PP Corrugated Box Carton Extrusion Machine
PP Corrugated Sheet boxes Machine is used to making PP cartion corrugated packing boxes which widely used in deliery and packing industries. Mainly consist of PP hollow corrugated sheet production line, die-cutting & printing machine, welding machine, etc.
PP Corrugated Boxes and Crates-Polypropylene Corrugated Box & crates are most aesthetically designed without metal or glue, light weight, environment friendly and importantly, PP Corrugated Crates and Boxes are fold able to render space saving. Using latest Ultra- sonic welding with specially designed plastic profiles to provide any shape, size, partition or lining. We also provide special fabric dunnage (as provided in HDPE Crates) and foam linings to enable a scratch free component and Material Handling.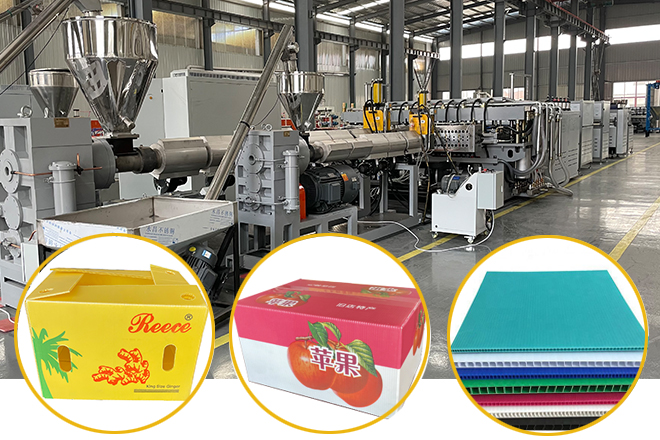 Key words: plastic carton machine; pp corrugated carton machine; pp hollow sheet machine; pp plastic carton line; 
PP corrugated sheet/pp hollow sheet is ideal packing material for making cartons and packing boxes, which has the feature of light weight, good toughness, flexible size, relatively lowe cost and long serivce time. the final products of PP carton, packing boxes si 4-10 times longer than the lift of paper corrugated board.
Production Process of PP Plastic Carton/Box Making: 
Step one:  PP hollow corrugated sheet machine 
For making PP hollow corrugated sheet for required width and thickness.
width: 1200-2800mm
thickness: 2-12mm
It normally consist of single screw extruder, screen exchanger, extrusion mould, calibration machine, six roller tractor, fan cooling, corona treatment machine, 2 roller tractor, cutting machine, manipulator collection platform. etc. 
Step two: PP hollow sheet die cutting machine
For cutting the Pp sheet into required shape for folding box.
some die cutting machine has printing function.  
Step three: PP corrugated hollow sheet  printing machine

for printing logo and designs on the Packing box, there is different printing machine, such as single color printer, double color printer, four color printer.
Step four: PP hollow sheet welding machine &binding machine
For folding the Pp hollow sheet into required box shape, welding machine and bookbinding machine both can work for it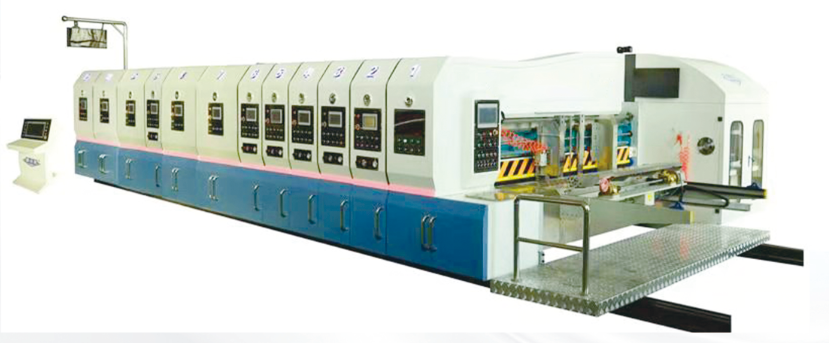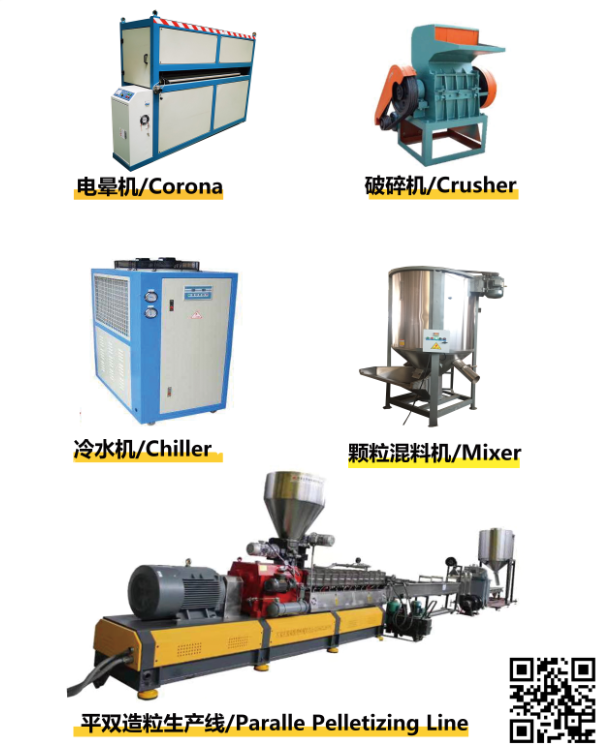 PP corrugated boxes are lightweight & comparatively aesthetic shipping boxes made out of polypropylene (PP). They are very convenient to handle, load or unload.
Qingdao suke Machinery Co., Ltd. as a professional manufacturer of plastic extrusion equipment, we have rich experience in PP hollow corrugated carton packing box machine, We are willing to provide professional and targeted plans according to customer needs. Welcome new and old customers to contact us at any time.