Equipment details
PP/PE/PS Sheet/Board/Plate Extruder Machine
This line is specially used for producing PP/PE/PS/ABS single layer or multi-layer sheet or plate, suitable in the fields of packaging, stationery, chemicals, construction, household appliances and so on.
Main technical data: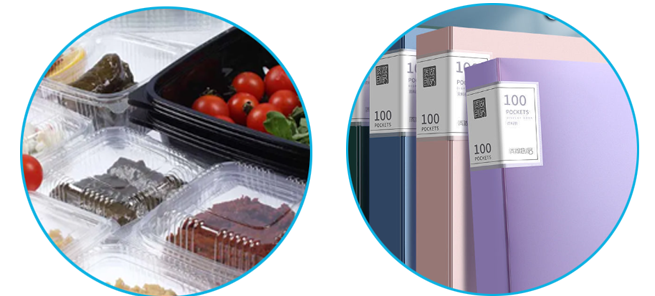 Final Size: 
width:700, 900, 1020, 1200, 1300, 1400, 1500, 1700, 1800, 2100, 2200mm
thickness: 0.5-2mm, 1.5-10mm, 6-20mm, 3-30mm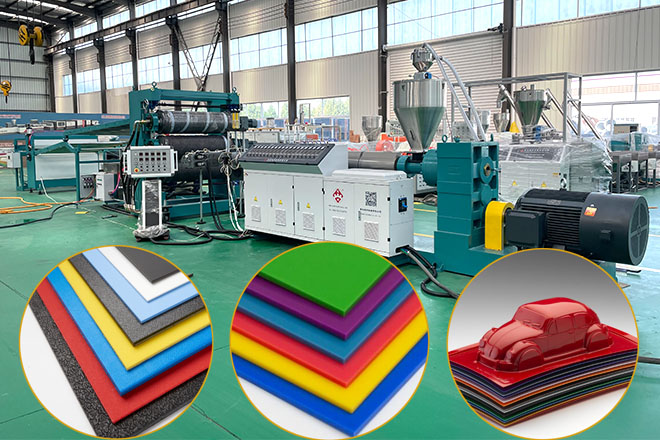 Machine Features : 
1. Extruder: 
Special screw structure, imported world-known thermocontrollers, electronics, hard gear face reducers to ensure high effective material extrusion capacity.
2. T -type die head:
Suitable compression ratio to ensure uniform flow stability.
3. Three-roller calendar:
According to the material properties, adopting vertical three-roller, oblique three-roller, horizontal three-roller calendar. Internal roller temperature control using a unique flow channel, so that the stability of uniform distribution roller. The independent oil temperature control for three roller to ensure more stable and exact control.
4. Cooling frame: 
According to product specifications, configurations with different specifications of the stainless steel cooling roller
5. Edge-cutting devices: 
Trimming can be divided into manual and automatic, three-dimensional configuration tool adjustment device, width adjustable.
6. Cut off machine: 
Saw cutting or knife cutting, thin type and non-friable type sheet generally usually knife cut, adopted high-quality alloy cutting tools, sharp and durable.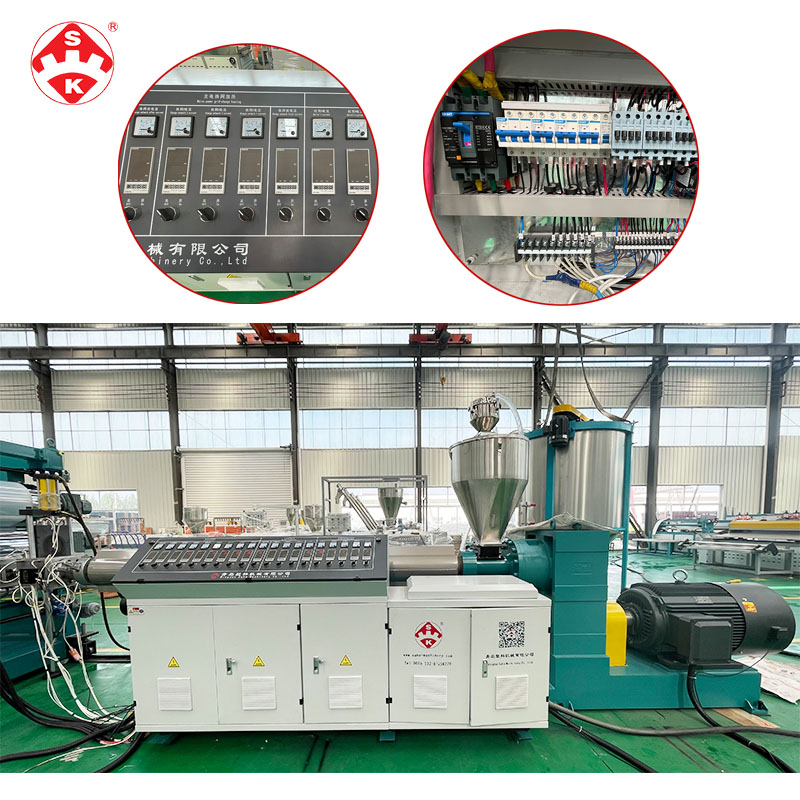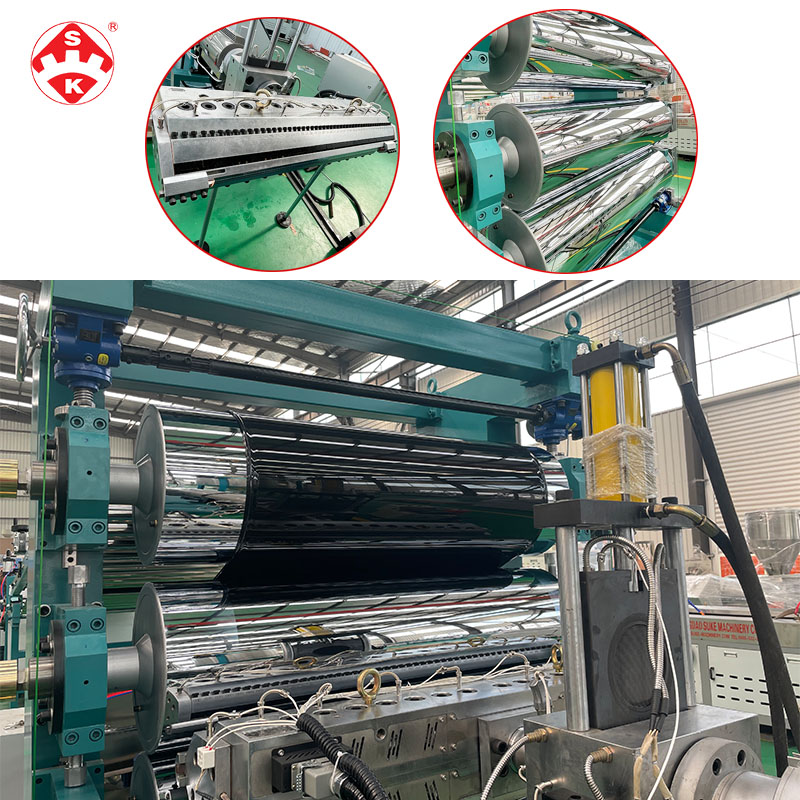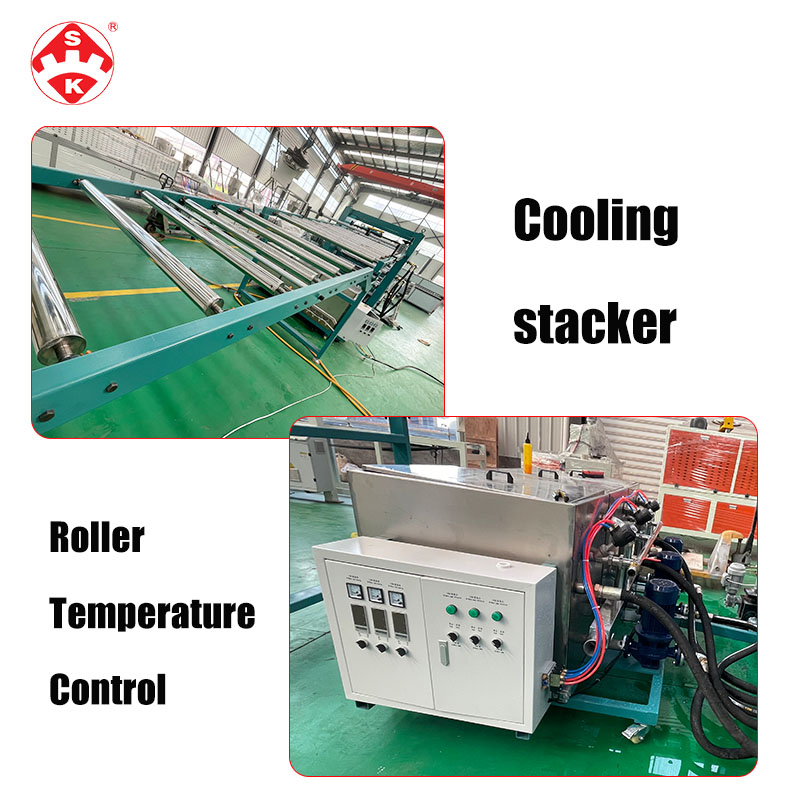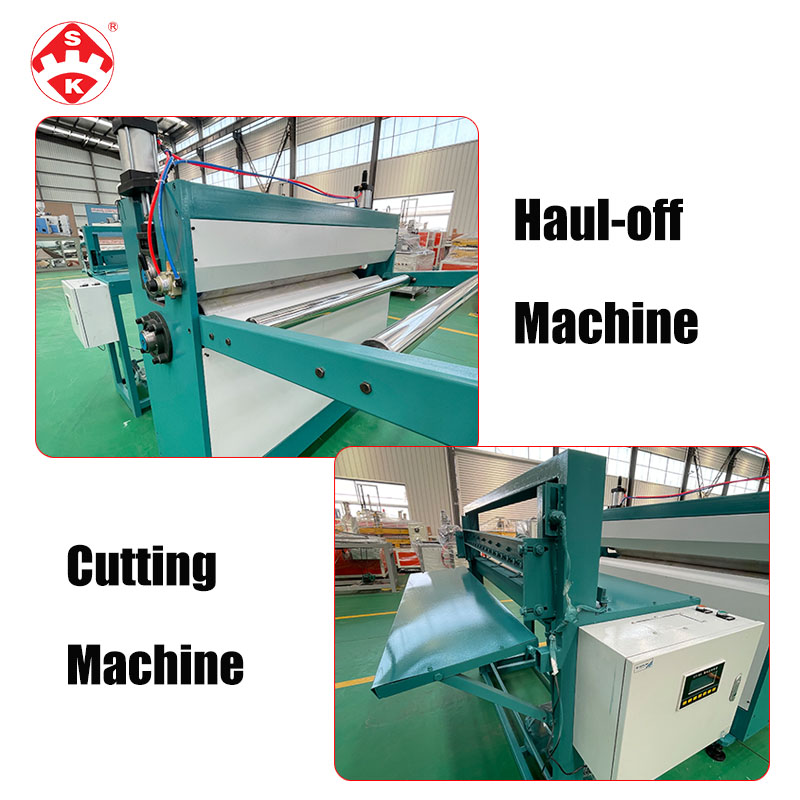 keywords: PP sheet produdction line; PP Sheet extrusion line; PS sheet extrusion Line; PP Sheet production line; PS sheet extrusion line; PS sheet production line,etc